Last night at our pre-book club get together Jeannie had a copy of Good Reading so I headed to our local newsagency this morning to look for the most recent copy and found it ... very happy!
Lots of book reviews and it is also divided in to genres which is very helpful ;-)
Two books that I have initially found in this magazine that I would like to find and read ...
Inspector Singh Investigate: A Deadly Cambodian Crime Spree by
Shamini Flint
... this is a crime fiction novel and is preceded by other novels by the same author in this series so I might need to find the first one to start with!
Which is this one I think ...
and then ...
I have read
I bought this book first, 11 years ago at the Singapore Airport after we had visited my girlfriend, Sarah, and her husband, John, in Burma and I loved it.
and then I read ...
and really enjoyed it too so I need to really read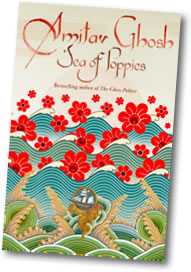 which is the first in the Opium Wars Trilogy and I do have it in the pile next to my side of the bed!!
So maybe I need to buy the next one so I am ready!!